值此新春佳节来临之际,傅通咨询全体员工在这向各位拜年啦!
在即将过去的牛年里,我们信守行业准则与从业道德,致力于为我们的客户提供专业优质的的服务,让客户对交到我们手上的业务放心、安心、舒心;在马上到来的虎年里,我们将坚守这份初心,继续以认真的工作态度回馈客户的信任,打造品牌形象,打磨业务水平,让客户对我们的服务更有信心。
在"傅通咨询"业务之外,我们的"傅通培训"也在过去的一年里完成了许多精品课程与培训。越来越多的参与者成为了我们培训业务的回头客、老朋友。这让我们非常感动,在新的一年里将继续发掘有意义、有深度的培训课题,派出并邀请拥有专业知识和丰富从业经验的讲师主持课程讲授,给参与者更有深度的培训体验。
"旧岁已添多重喜,新年更上一层楼。"傅通咨询再次向大家致以最为真挚的新春祝福!
*傅通咨询春节假期为2022年1月30日-2022年2月6日. 2月7日起业务正常开展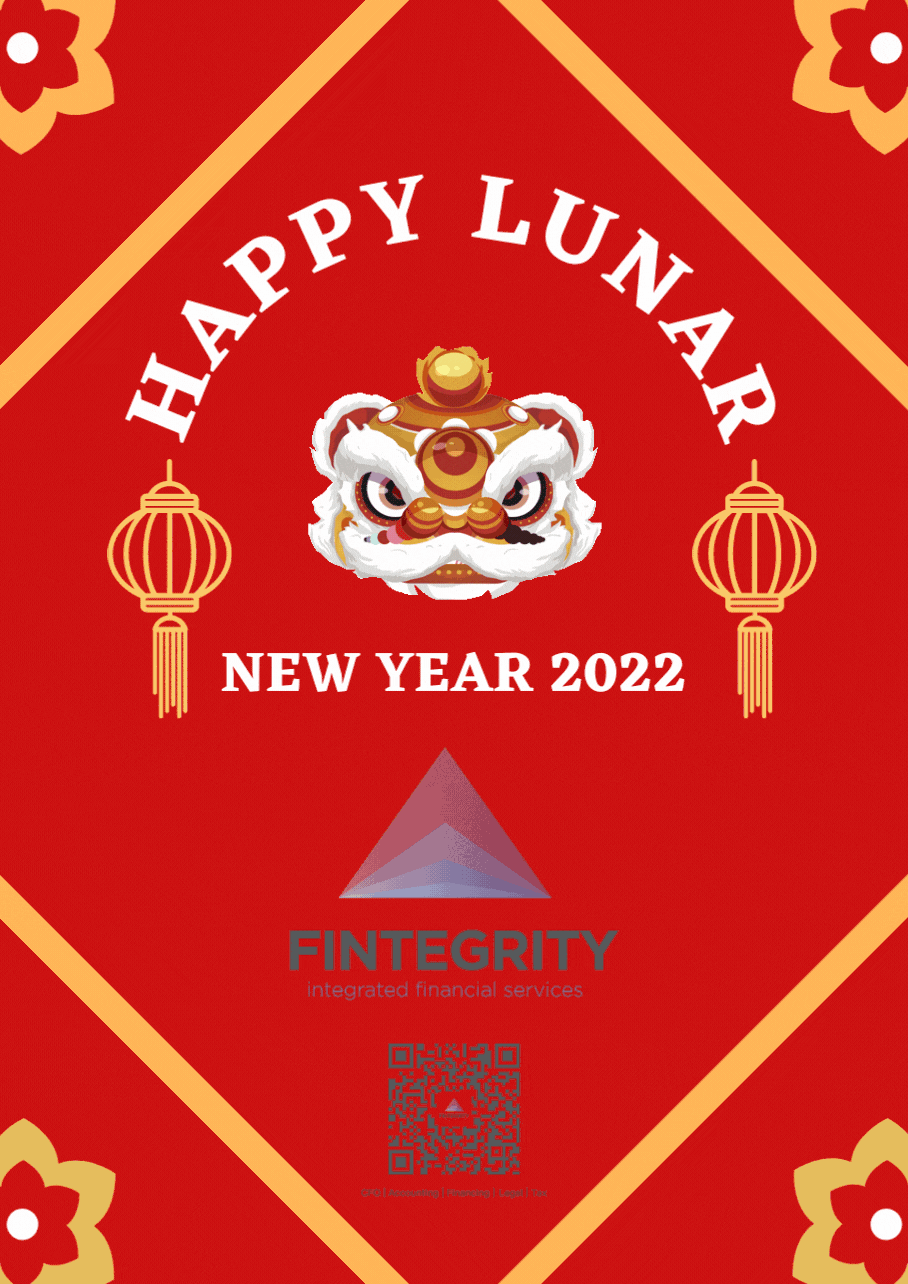 On the occasion of the Spring Festival, all the staff of Fintegrity are here to wish you happy Chinese New Year! Hope for good luck and fortune in the year of the tiger, we are here to grow together with you.
In the past year of the ox, we have experienced a lot of uncertainties in the market. This has proven that Fintegrity has made the correct path by abiding by the industry standards and ethics. Because of this we are even more committed to provide our customers with professional, compliant and high-quality services, so that you can feel assured, at ease and comfortable in entrusting your business to us. In the coming year of the tiger, we will continue to repay the trust of customers with a serious working attitude, strengthen our brand image, polish our business level, and make customers more confident in our services.
In addition to the "Fintegrity business consulting", our "Fintegrity Academy" has also completed many excellent courses and trainings in the past year. More and more participants have become repeat customers and old friends of our academy community. This moved us very much. In the new year, we will continue to explore meaningful and in-depth training topics and invite lecturers with professional knowledge and rich experience to preside over the course lectures, so as to give participants a more in-depth training experience.
"The old year has added great joy, and the new year has reached a new level." Fintegrity once again extends our most sincere New Year wishes to everyone!
*The Spring Festival holiday of Fintegrity is from January 30 to February 6, Business will resume as normal from February 7.